UPDATE – July 20, 2020
We are excited to announce that we are having our first Outdoor Weekend Service on Sunday, July 26, at 9 AM on the front patio. Get ready for live worship, teaching, and connecting in a sanitary, touch-less environment that allows for social distancing. This live service is in addition to our four online weekend experiences.
Due to California COVID-19 guidelines, we have limited capacity on our campus, so reserve seats for only your immediate household. CLICK HERE to reserve your seat(s). Please note, if the service has reached capacity, please join us online at thebay.church/watch. Make sure to get the family ready, grab your face mask, and register today!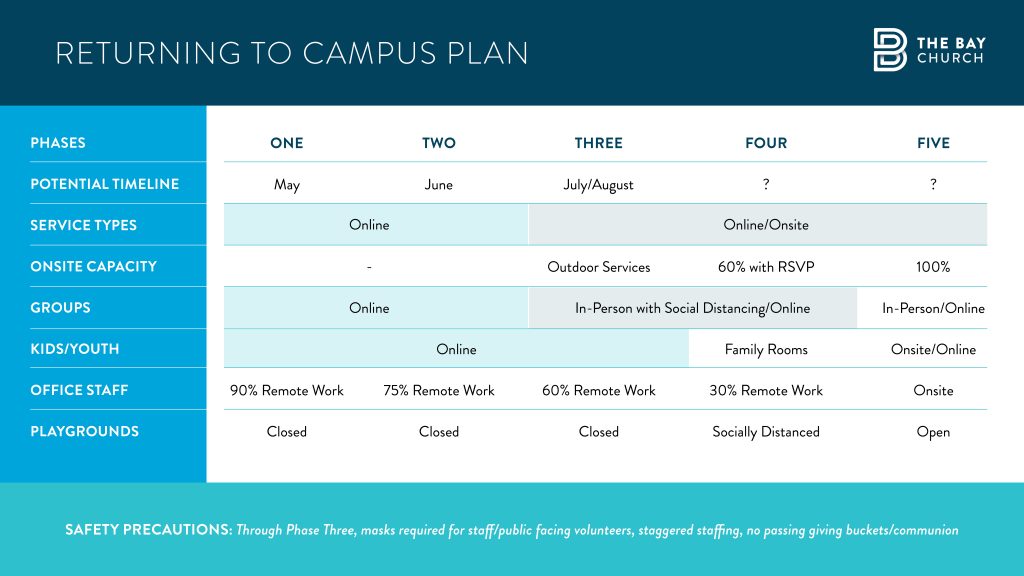 **For Mobile Users**
Returning to Campus Plan