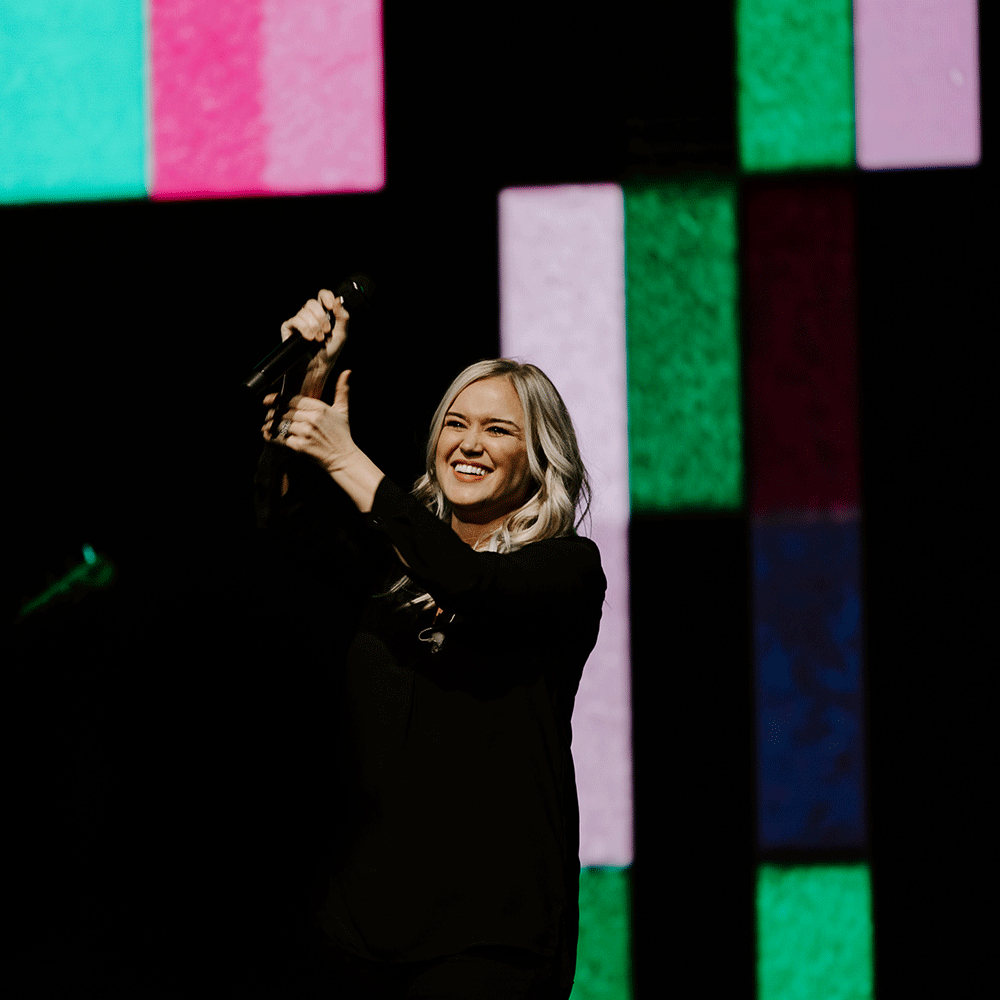 Loving God, Loving People
Learn more about The Bay Church
At The Bay Church, we're all about building bridges - to our city, to our community, and to our world!
Our Story
Building Bridges for Over 90 Years
The Bay Church in Concord CA was founded in a storefront in 1931, in what was at that time, the small rural town of Concord, California. The church has experienced much growth over the years and built successive buildings on Galindo Street, Clayton Road, and today our current site on Evora Road.

In 2020, our members and the members from Harvest Time Assembly voted unanimously to merge the two churches. We officially became one church in two locations, and the next chapter of our future is now being created.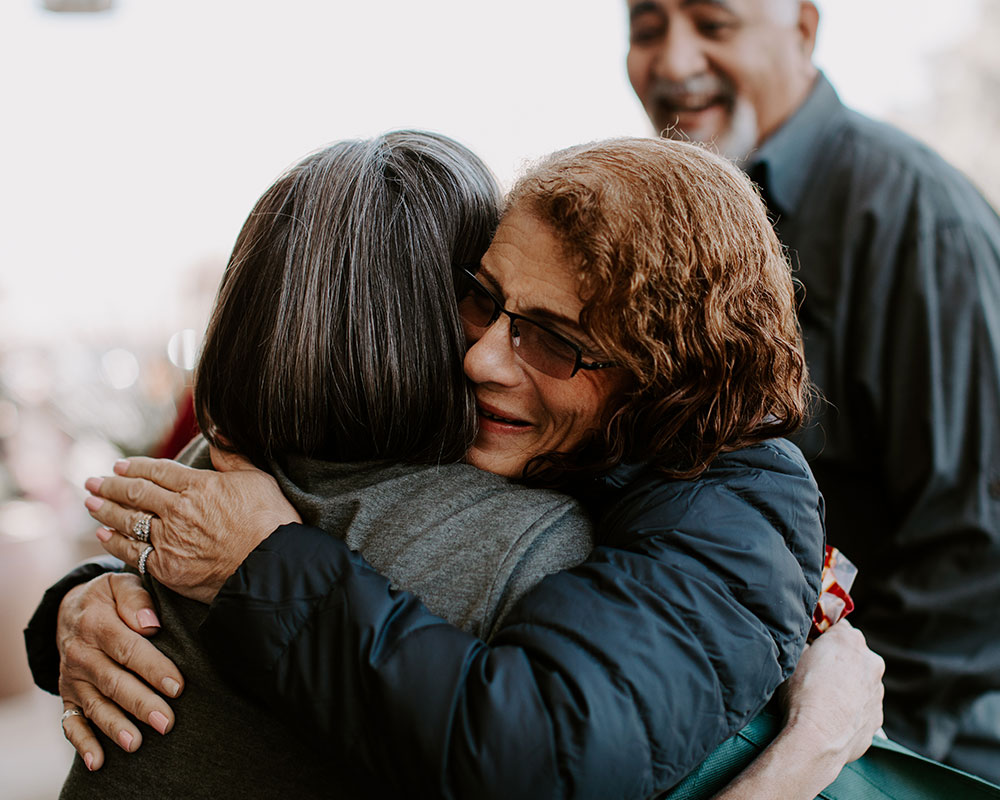 God
The one true God is the Creator and Ruler of the universe, and the Savior of all mankind. He eternally exists in three Persons: Father, Son, and Holy Spirit (the "Trinity"). These Three are co-equal, and are one God. See: Genesis 1:1,26-27, 3:22; Psalm 90:2; Matthew 28:19; 1 Peter 1:2; 2 Corinthians 13:13
Jesus
Jesus Christ is the Son of God, and God the Son. Jesus was born of a virgin, lived a sinless life, performed miracles, and offered Himself as the perfect sacrifice for the sins of all people for all time by dying on a cross. He rose from the dead after three days to demonstrate His power over sin and death. He ascended to heaven's glory at the right hand of the Father, and will return again to reign as King of kings, and Lord of lords. See: Matthew 1:22-23; Isaiah 9:6; John 1:1-5, 14:10-30; Hebrews 4:14-15; 1 Corinthians 15:3-4; Romans 1:3-4; Acts 1:9-11; 1 Timothy 6:13-15; Titus 2:13.
Holy Spirit
The Holy Spirit is God, and is co-equal with the Father and the Son. He is present in the world to make men aware of their need for Jesus Christ. He lives in every Christian from the moment of salvation, and provides the believer with power for living, the understanding of spiritual truth, and guidance in doing what is right. He gives every believer a spiritual gift(s) to do ministry. The Bible teaches a "baptism in the Holy Spirit", whose purpose is empowering the believer for evangelism. As Christians, we seek to live under the daily loving guidance of the Holy Spirit. See: 2 Cor. 3:17; John 16:7-13, 14:16-17; Acts 1:8, 2:1-4; 1 Corinthians 2:12, 3:16; Eph. 1:13; Galatians 5:25; Eph. 5:18.
Bible
The Bible is God's Word. It was written by human authors, under the supernatural guidance of the Holy Spirit ("inspiration"). It is the supreme source of truth for Christian belief and lifestyle. Because it is inspired by God, it is truth without error. See: 2 Tim. 3:15-17; 2 Peter 1:20-21; 2 Tim. 1:13; 1 Thess. 2:13; Psalm 12:6, 19:7-11, 119:9-16, 105, 160; Prov. 30:5.
Humans
People are the supreme object of God's creation, and are created in His image. Although every person has tremendous potential for good, all of us are marred by an attitude of disobedience toward God called "sin" — which caused mankind to fall from innocence and goodness, and brings physical and spiritual death. This attitude separates people from God, and is the root cause for the problems and suffering in our lives. See: Gen. 1:27; Psalm 8:3-6; Isaiah 53:6a, 59:1-2; Rom. 3:23.
Salvation
Salvation is God's free gift which we must receive to enter into relationship with Him. We can never make up for our sin by self-improvement or good works or religious effort. Only by trusting in Jesus Christ as God's offer of forgiveness can anyone be saved from sin's penalty. Eternal life begins when a person, by repentance and faith, believes and receives Jesus Christ as Savior and Lord. The evidence of this new relationship with Christ is a lifestyle of full devotion to the Lord…thus: we believe, we belong, we behave, we become. See: Luke 22-24; Romans 5:1, 6:23; Eph. 2:8-9; John 1:12, 14:6; Titus 3:5; Gal. 3:26; 1 John 5:13. The Bible also teaches that "divine healing" from physical illness is provided for in Christ's death on the Cross, and is the privilege of all believers.
(Isaiah 53:4-5; Matt. 8:16-17; James 5:14-16)
Church
The church is the family of God, the body of Christ, the habitation of God through the Spirit, with divine appointments for the fulfillment of the Great Commission, and each Christ-follower is an integral part of that church. There are two ordinances/sacraments of the church: water baptism and communion. God's purpose for His church, as taught in the Bible, is reflected in our vision, purpose, and values of Loving God, loving people.
Eternity
People were created to live forever. We will either exist eternally with God in heaven, or eternally separated from God in hell. The Lord Jesus will one day return for His church in a great event called the RAPTURE (or "The Blessed Hope"). This will be followed by the visible return of the Lord with His saints in the SECOND COMING OF CHRIST to reign on the earth for 1000 years (MILLENNIAL REIGN), which will bring the salvation of national Israel and the establishment of universal peace. There will be a FINAL JUDGEMENT of both the saved and the lost, and the creation of A NEW HEAVEN AND A NEW EARTH. See: John 3:16, 14:17; Rom. 6:23, 8:17-18; 1 Cor. 2:7-9; 15:51-52; 2 Cor. 5:10; Titus 2:13; 1 Thess. 4:13-18; 2 Peter 3:11-13; Rev. 1:7, 19:11-15, 20:1-6, 11-15.
Students
Our Schools
We have three schools that offer high-quality education for all ages, in a Biblically-based environment.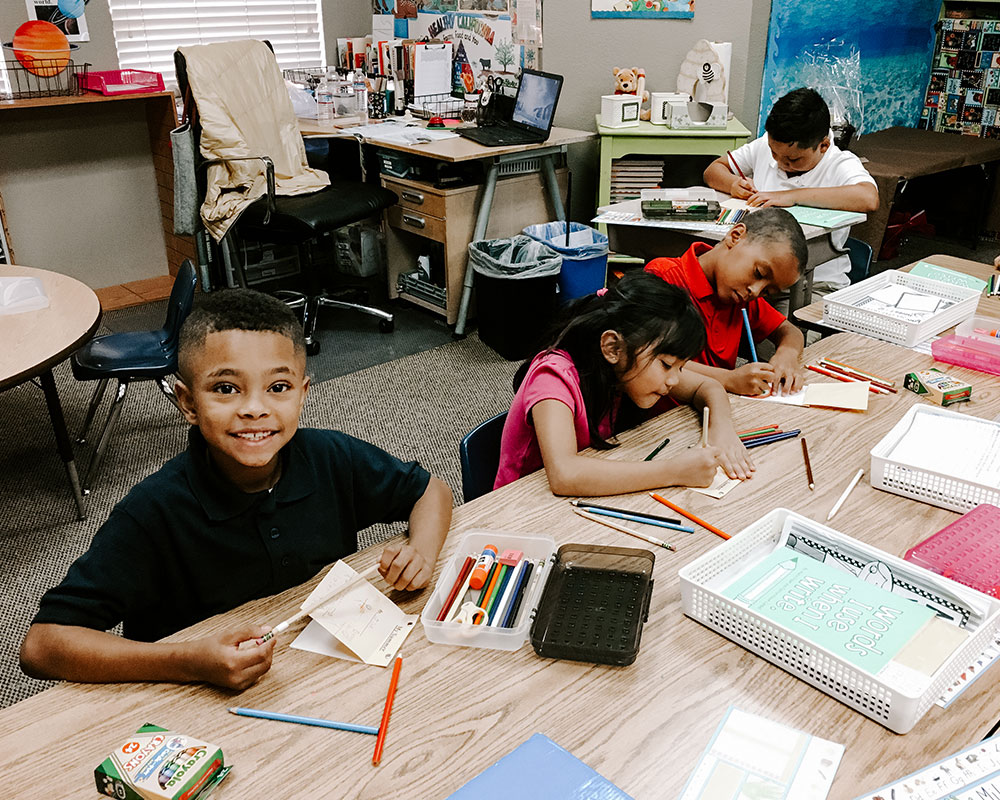 PLAN A VISIT
We'd Love To Meet You
Join us in-person or online for a weekend service, we'd love to connect with you!